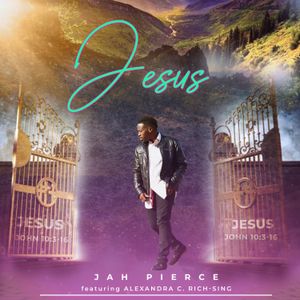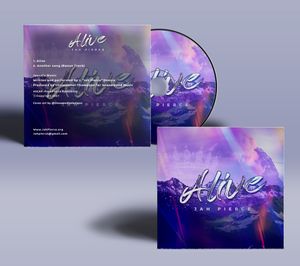 Celebrate the Resurrection of Jesus With "Alive"
"

Acts 1:2 until the day in which He was taken up, after He through the Holy Spirit had given commandments to the apostles whom He had chosen, 3 to whom He also presented Himself alive after His suffering by many infallible proofs, being seen by them during forty days and speaking of the things pertaining to the kingdom of God." - God
Acknowledge who "Jesus" truly is with the Latest Music Video
"

John 10:30 - "I and My Father are one." & John 8:58 Jesus said to them, "Most assuredly, I say to you, before Abraham was, I AM." - Jesus
— Jesus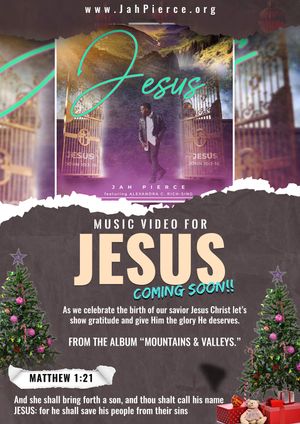 Previous Track
We released this song Christmas Day 2020 intentionally.  God gave this song on a Sunday, it was recorded on that Monday, and ready on that Wednesday. Originally I planned to record and release "Because of your love," but God had a better plan. The purpose of this song is to highlight who Jesus truly is so we can worship Him in spirit and truth. It starts by  quoting the word of God in which Jesus says "I and my father are one" and "before Abraham was I Am" (John 10:30-33/John 8:57-59) It is our hope that this clarion melody of declarations and scripture reveals, reminds, and reinforces who Jesus is in your life.
New single "Jesus" featuring Alexandra c. Rich-Sing
Jah Pierce
Shows (Virtual & In-Person)
As you all know, due to Covid-19 live event planning and protocol have changed. God and His message are not confined to time, space, or location..so stay tuned. We have some things in-mind for virtual and safe in-person gatherings coming soon in 2022!!!